One of the many skills I have to relearn is typesetting – I've elected to go with Affinity Publisher 2 on both the Mac and the iPad. It's cheap but will it do the job? My ongoing fear is that I have everything laid out perfectly and then, once through the printers, it comes out horribly wrong.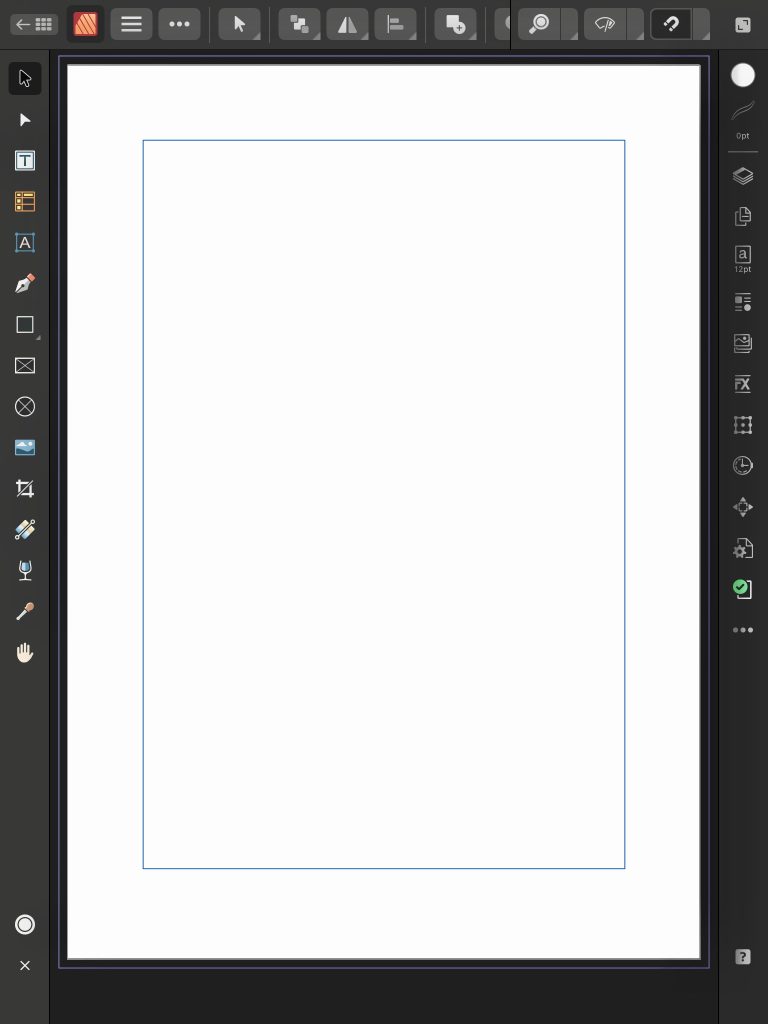 On first glance the Interface is very daunting so I was pleased to discover the tutorial below by Elaine Giles on YouTube. I've got the desktop version but am testing out the (horrible word) functionality through the iPad because it is highly portable and I live in 2 places and travel between them often.

So far so good. Thanks to Elaine's expert guidance I've got the basics but I have yet to learn the dark arts of putting in gutters and leading so that the whole result pleases rather than repels and then there's the fraught process of getting it printed after all that. I'm taking it all very slowly; taking copious notes and will probably start with a small test project and work from there. Exciting but daunting as well.