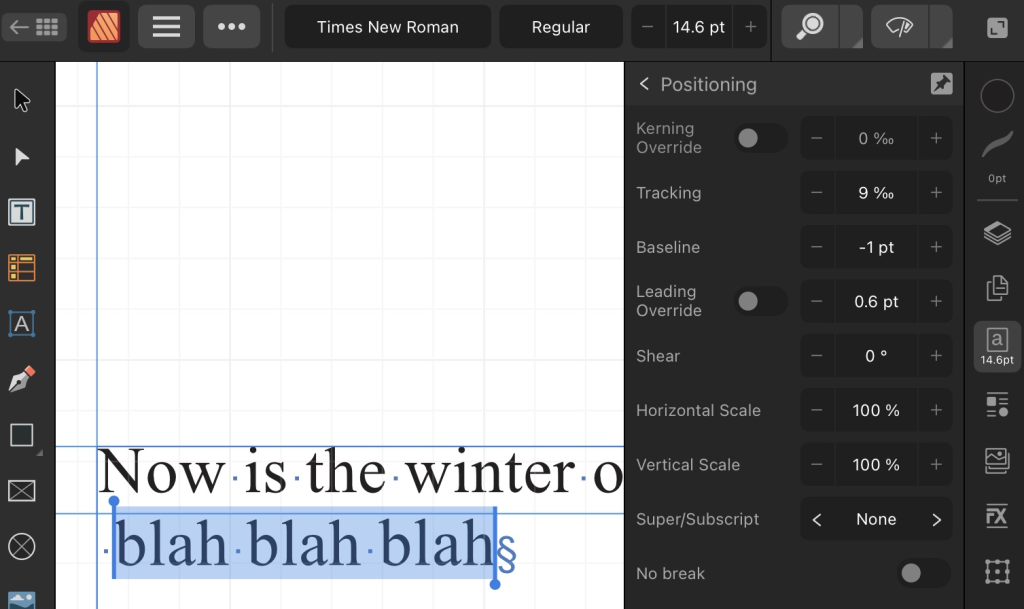 Finally, after much searching and working through tutorials and help pages, I've managed to wrestle the info I need about being able to control how I can manipulate text even down to the finest detail (picas and points). I'm even more impressed that I can do some of this on an old iPad Pro.
The ability to track, kern, shear, move the baseline and leading; add rulers and grids; make footnotes is an essential skill for typesetting even for the smallest, most innocuous book of poetry. Without those I might just as well use a John Bull printing press. All this might seem overkill but putting words on a page in pleasant and aesthetic ways is just as important as 'making' a poem. Both processes are very similar but with different choices.
This is a long, slow process for me (although I've been through this learning curve before) and practising and repeating these skills over and over in new and varied ways whilst still updating further tasks is going to be a daily procedure throughout this winter and into the spring. There are no shortcuts – I'm enjoying every minute.